Who we are
 Australian owned developer & operator of energy transition infrastructure.
We are a specialist renewable energy company empowering large industrial & commercial businesses to reduce their carbon emissions & transition to Net-Zero.
By integrating state-of-the-art solar, battery and thermal energy assets, we deliver clean energy solutions that are affordable, reliable and sustainable.
Our Mission
To rapidly decarbonise energy generation in Australia

By developing a portfolio of renewable generation, coupled with commercial battery installations, and efficient thermal energy systems, we deliver a cost-effective Net-Zero energy strategy.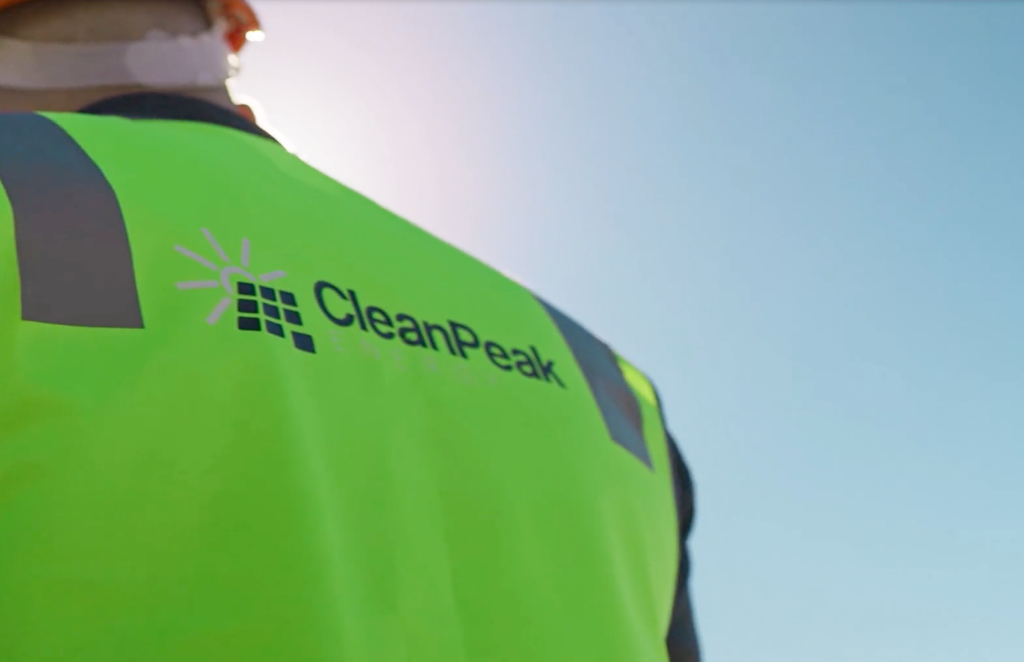 What we do
We partner with you to accelerate your Net-Zero journey.

Solar & Battery
Design, build, operate and maintain integrated Solar and Battery assets to help customers reach net zero
Whole-of-Meter Retail
Deliver "whole-of-meter" 100% renewable retail offerings - combining our behind the meter assets at site with our portfolio of in front of meter assets to accelerate our customers' transition to sustainability
Microgrids
Own, operate and maintain energy assets at world class microgrids – embedded networks, central thermal plant and embedded gas engines
Clean Fuels
Develop clean fuel opportunities – EV charging, waste to energy bio-gas and other gas technology
Our Vision
Long-term partnership focus.
We provide low cost power generation stations under a flexible Power Purchase Agreement (PPA). Our approach allows customers to avoid upfront capital costs, and the technology risks associated with distributed energy.
Our Story
CleanPeak Energy was formed in 2017 by Philip Graham and Jon Hare who together have more than 50 years of experience in the electricity sector. Their vision was to lead Australia's clean energy transition by partnering with large commercial and industrial clients to deliver distributed renewable energy solutions at scale.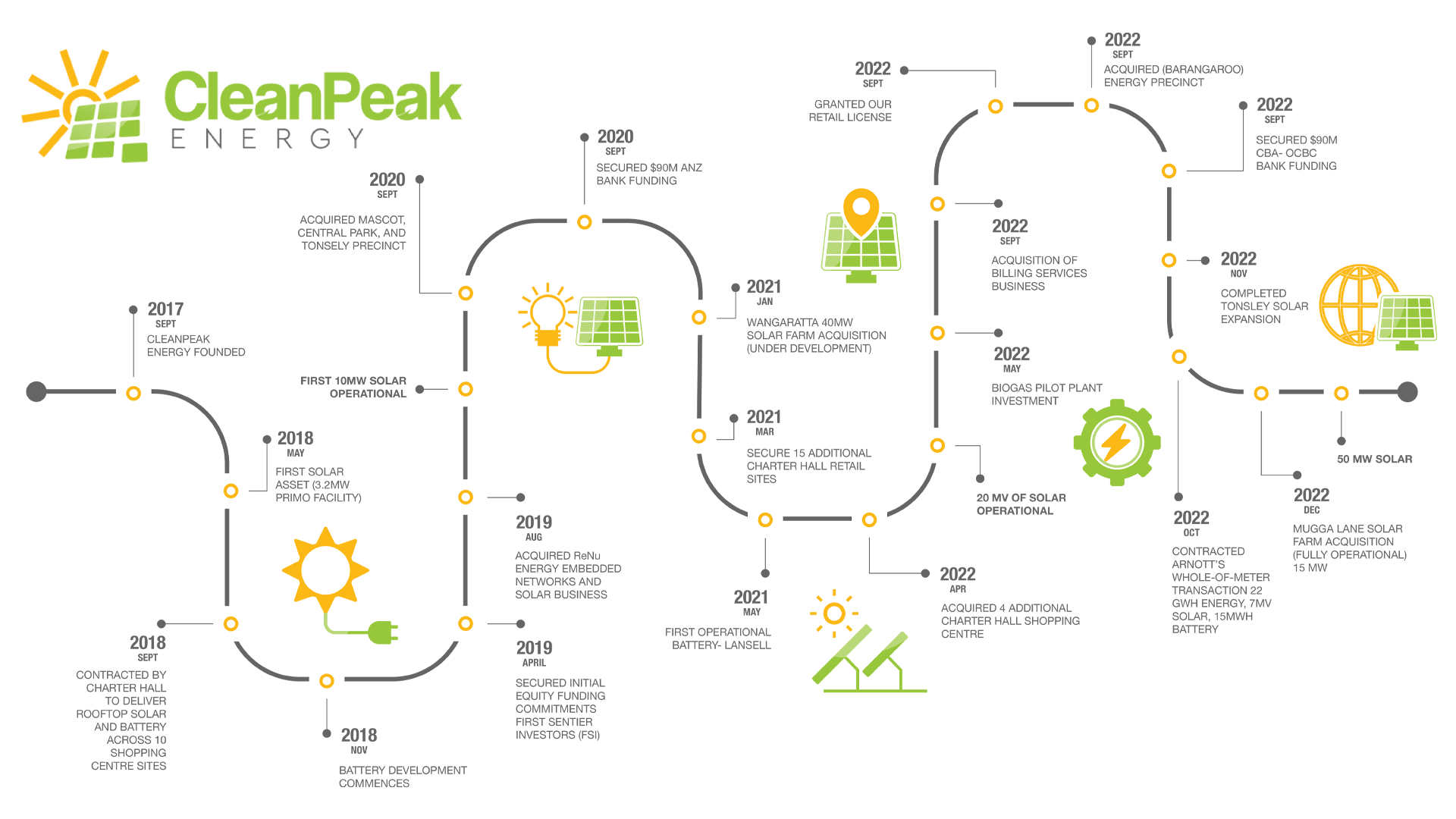 Partner With Us
Reach your emissions-reduction targets faster.
CleanPeak focuses on commercial and industrial businesses because that is where we can make the biggest positive impact on climate change.
We help large corporate & government entities reach their emissions-reduction targets faster, enabling them to realise significant energy savings while also increasing their operational resiliency.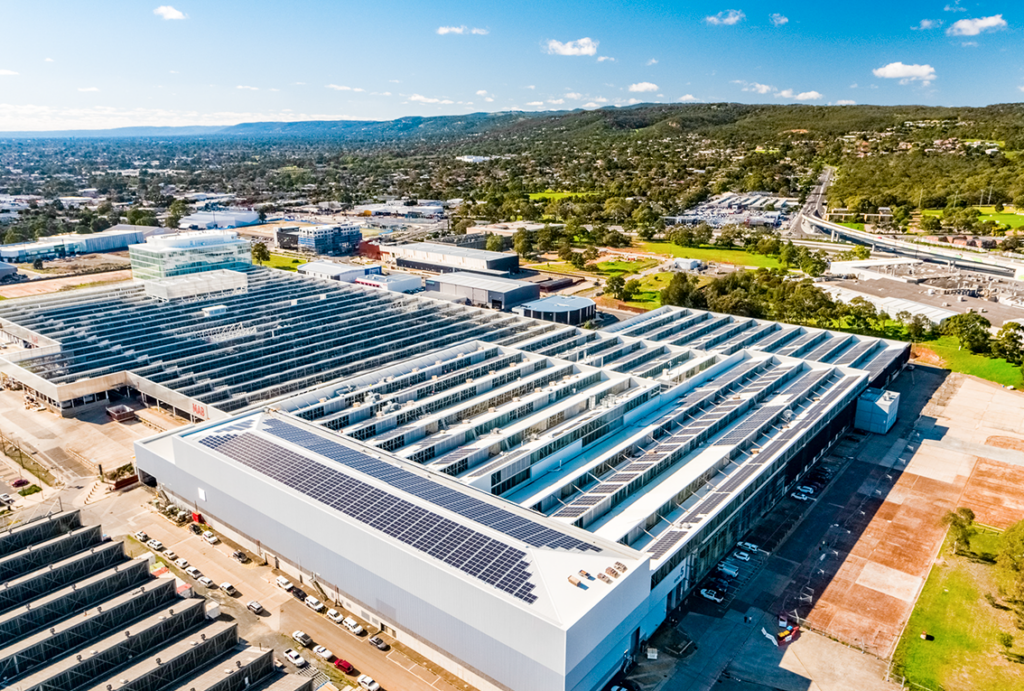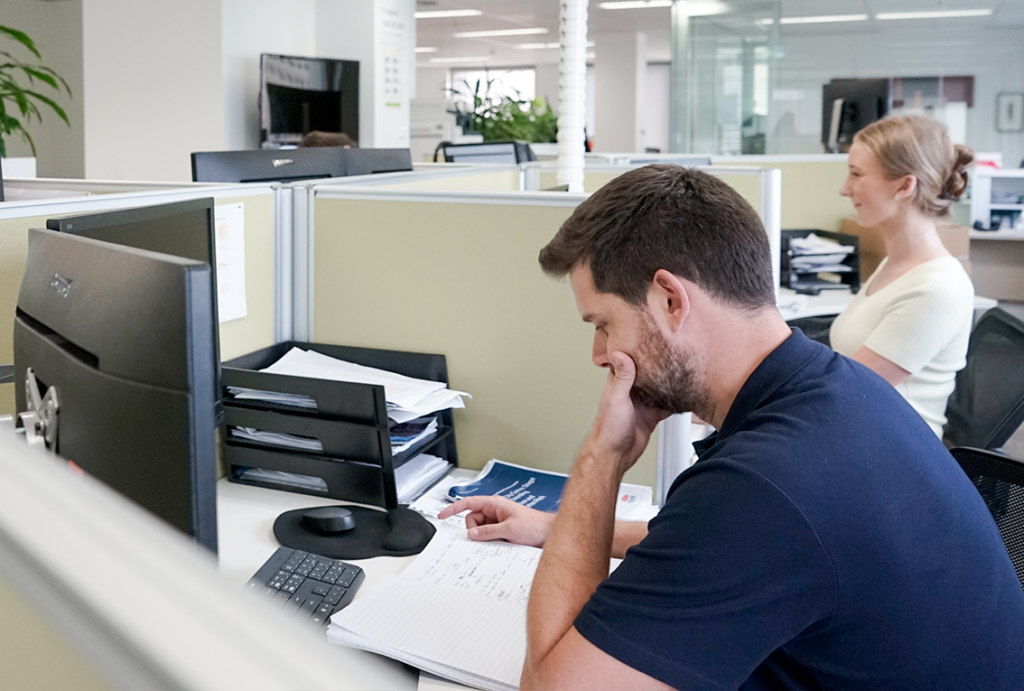 Work With Us

If you're passionate about renewable energy, join our team and help accelerate the transition to clean, sustainable energy.
Our people thrive on projects that contribute to a clean, sustainable environment and living our values. If you are excited by a greener future, then enquire about joining our team.